Hello!
Are you ready to hit the ground running this holiday season? I'm here to help, and thought I would share some of my favorite things as we (once again), look for creative, off-the-beaten-path, gift ideas for family and friends. I asked some of my closest girlfriends, my kids and family, while also doing some of my own research (also sharing some of my own favorites) in putting this holiday gift guide together. I hope you're able to find something useful, either for yourself or for someone on your Christmas list. There are basically three categories for gifts when you sit down and think about it. Practical gifts, pretty gifts and posh gifts. So let's explore some ideas in each of these categories. This post contains some affiliate links.
Practical Gifts
The Tile I have a Tile on my keychain, and it has saved me some serious searching. I can find my keys by using the app on my phone. Sometimes they get lost in the jumble of stuff that I throw in my car, or while working on a kitchen job, so this makes quick and easy work of finding them.
NutriBullet I have had my NutriBullet for several years now, in part because it seems like blenders just don't do the job for some reason! Nothing can get past the NutriBullet. I use it for protein shakes, my husband uses it for his yucky tasting health food drinks, and it's great for plain old shakes. It's high powered, compact and awesome. Period.
Waterpik I have already shared my love for my Sonicare toothbrush, but the Waterpik is on my list this year. I hate flossing, and after going to the dentist and asking my hygienist, she had rave reviews for the Waterpik. I saw a video online that kind of sealed the deal for me, showing an ear of corn with gunk in between the kernels, and the Waterpik was the only thing that got it all out!
Tweezerman Tweezers I've shared my love of Tweezerman Tweezers before, but it bears repeating. It's the only tweezer that really works and gets the job done. My Tweezerman tweezers went MIA a month ago, and I tried using an old pair of non-Tweezerman tweezers, and they just were no good. Thankfully, I found mine, so life is good again, and chin hairs don't stand a chance! They're a great stocking stuffer, for men or women (my husband even has a pair). I like the slanted tip – they seem to work the best for me. And look, you can even buy them in fun and festive colors!
Mophie Phone Cases My husband's twin brother and his family were visiting for Thanksgiving, and they all had these Mophie phone cases. Not only are they protective, but they're also great battery savers. You get an extra 60% more battery life with these cases. And who doesn't need more battery life at some point or another? It's a nice way to save yourself a panic attack. And no one needs another reason to stress out over the holidays.
Aveda Blue Oil Balancing Concentrate This Aveda Blue Oil Balancing Concentrate was a girlfriend recommendation, saying that she uses it when she's stressed. I read rave reviews of it online as well – one woman saying how it helped to clear up her sinuses. Must add this to my list, as living in the midwest = sinus central.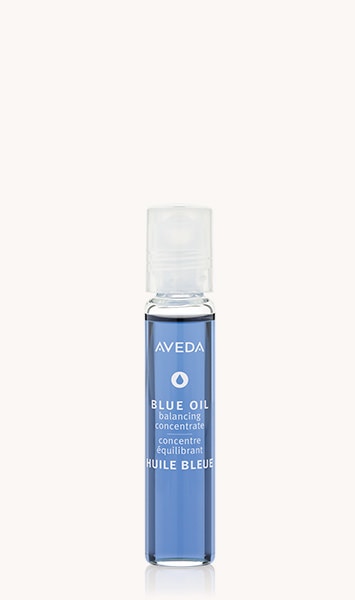 Pretty Gifts
While we need practical things, we all love some pretty gifts at the holidays. Things that we might not otherwise buy for ourselves, right? Warm and Beautiful Scarves If you ask anyone who knows me, during the winter I usually have a scarf of some sort around my neck most of the time. Even when I'm at home on the couch. I just love them, and they always seem to warm me up. How about this beauty from PikaPikaCreative on Etsy? So stunning, and available in all sorts of beautiful colors.
Monogrammed Delights I'm a sucker for anything with a monogram – so personalized, and cute, and it shows that you put some time and thought into choosing it. Here are some of my favorite monogrammed gift ideas. How about a charming monogrammed bucket for holiday entertaining? This cute wine bucket from A Southern Bucket on Etsy is perfect for the holidays or any kind of party for that matter.
Perfect for a Potluck Never lose track of your casserole dish with this personalized pan from Snappy's Boutique.
Personalized Phone Cases If you prefer pretty over the practical Mophie phone case, then look at these pretty and personalized options from Rocksteady Cases.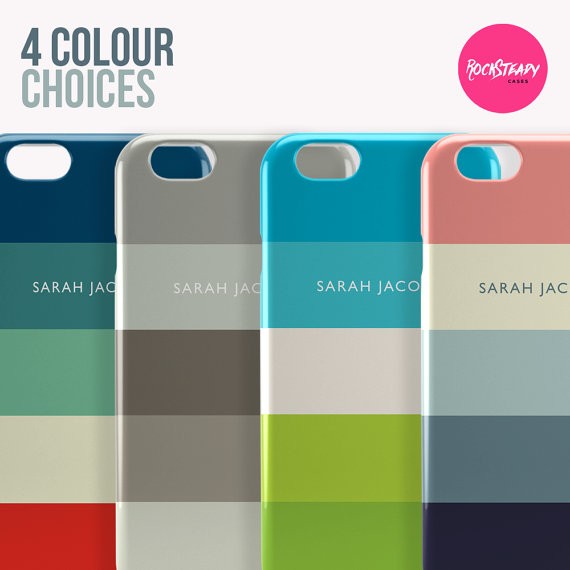 Technology Totes Computer cases have come a long way baby. I love all of the options out there, and have been paying closer attention since I finally bit the bullet and said goodbye to my PC and bought a Macbook. I'll never go back. And look at the stylish options you have to tote around your technology.
Another option is a hard case for your laptop. This wood patterned case is really eye-catching and classic, don't you think?
Lorac Pro Palette While my makeup requirements have diminished since I no longer work in the corporate world, but I do love the Lorac Pro Palette regardless. It's got a great color selection, and more importantly, the color lasts. Great stuff.
Frasier Fir Ok, I know this is a reshare from last year, but I love the Frasier Fir scent so much that I stocked up on it at the end of the season last year. It makes your home smell so. good. I am always itching to get to the point that I can use it as the holiday season gets closer, and I managed to hold off until right before Thanksgiving this year. It fills your home with the perfect fir scent, without being overwhelming. Your house will smell pretty, so I'm putting it in the "Pretty" category. I typically use the scented wax melts, but I may or may not have purchased the candles too…f
Posh Gift Ideas
My son has this Swagboard on his wish list this year, I guess it's the new alternative to the hover boards of last year. A motorized skateboard. I know, it's sounds kind of lazy town compared to gifts of my youth, but boy, things have changed.
Long Lashes Whether you come upon them naturally, or get them done professionally, long eyelashes are all the rage right now. I'm itching to try the Rodan+Fields Lash Boost, and people I know who have used it, have seen great results. A gift that falls under Posh and Pretty, if you ask me. 🙂
Jo Malone Soap One of my friends shared this one with me, when I asked about products that she liked. Her response, "Jo Malone soap. Anything Jo Malone." Well, given that it's a little on the spendy side, I'm putting it in the Posh category. But what a nice splurge for a friend or family member for the holidays. She said her favorite scent is Pomegranate Noir.
Cashmere Robe This is definitely posh, but who can say no to cashmere? Especially in the form of a cashmere robe? I think it would be difficult to get motivated to get dressed after wearing one of these.
Wood Watch I love my Jord Wood Watch, and there are lots of options to choose from if you're in the market. I'm putting this in the "posh" category, because you can also have it engraved, making it an extra thoughtful gift idea.
Polaroid ZIP Mobile Printer In the era where pictures are shared technologically, it's nice to see that the hard copy photo can survive and live on, by marrying new technology with old school fun. Check out this Polaroid ZIP Mobile Printer, where you can print photos directly from your mobile device.
Pro Gold Car Adapter I'm putting this in the "Posh" category because it seems like a bit of a luxury, if you don't have OnStar or something like this Pro Gold Car Adapter in your car. After my parents' car accident this summer, I can see where something like this would be nice to have – it's a device that does a lot of different things, but what caught my eye is that it notifies police and loved ones if you're in a car accident. Great for teen drivers as well, now that I think about it, with one teen driving, and another one learning.
I hope you find something useful in this gift guide for someone on your holiday shopping list! Do you have anything that fits somewhere in one of these categories? I'm all ears! Don't forget to check out all of the great gift guides linked up below – there are gifts for just about anyone on your list! Jenny