Things are finally ramping up around here for our kitchen remodel! Our flooring installation was completed yesterday, and our cabinet installation begins today. It's so nice to see things moving in a constructive vs. destructive direction for a change! I'm absolutely thrilled with the floors, and since it took so long for me to find what I wanted, I thought it would be useful to write about it. There are a lot of factors to consider, and some I hadn't really given a lot of thought to ahead of this process. It would have been awful to buy something and expect one look, only to have another, so hopefully this will be helpful if you're in the market for new floors.
Why White Oak?
I'm focusing on white oak floors because that's the design trend I'm seeing (and that's the direction we chose as well). And while I see this trend everywhere on social media, actually finding the floors that had the look that I wanted was harder than I expected. Side note – many of the things I'm going to be discussing here apply to buying hardwood floors in general.
Choosing White Oak Floors – Variation
Variation is a big consideration, because oftentimes we make big investment decisions based upon relatively small flooring samples. They don't always tell you the whole story. I had a couple of flooring samples that I thought were contenders, only to be told (or read on the back of the sample), that there was a "high degree of variation" in the boards. What does this mean? Essentially, it means that the planks will have a lot of differences in the stain color.
Why is this a concern? With a high degree of variation, your floor could end up looking stripey. If that's the look that you want, go for it. But know that your floor is going to be the dominant feature in your design if that's the case. And that is something I definitely did not want. I wanted low variation, and a very clean looking floor, in the sense that it's not the center of attention. Instead, it's a beautiful base to the look and feel of the room.
A suggestion – buy a box of the flooring that you're considering installing in your home. The flooring company we worked with offered to do just this, so we could see the floor on a larger scale. It's a great way to give yourself a little peace of mind.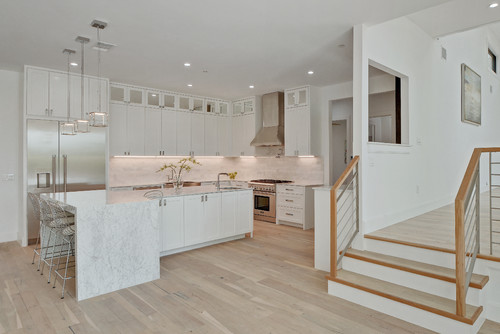 Photo by HardwoodBargains – Discover kitchen design ideas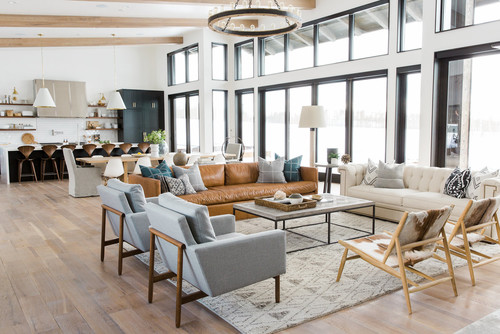 Choosing White Oak Floors – Knots and Character
Another flooring feature I hadn't given much consideration, was the idea of having knots in my floors. I thought I had found "the one", when my flooring guy told me that the sample I was looking at, actually had a lot of knots in it (and he knew this would bother me). He was right. Again, if that's a look that you want, great. But if you don't want that look, and you unwittingly get it, that can be really disappointing and upsetting.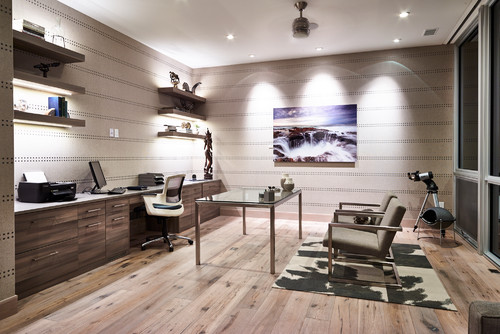 At first glance, this might not seem like a big deal. But if you're installing flooring over a large area, a lot of knots can appear very busy. It's definitely more of a rustic vibe than a clean, uncluttered look.
The other point to consider under this heading is the grade of the wood. If you look closely at some brands, some will grade the white oak – select grade, character grade, etc… There are also things to consider when it comes to how the wood is cut – rift sawn, quarter sawn, plain sawn, etc… All of these things will impact the way that it looks in your home. Rift sawn white oak is cut in such a way that it gives a straight grain pattern. Quarter sawn oak is cut at a different angle than rift sawn, and has a different look as a result. This graphic gives you an idea of the finished look that the different cuts produce.
White Oak Floors – Plank Size and Length
Plank size and length is another feature that is worth a look. Mainly, because with lighter floors, these things are more noticeable than they are with darker floors. With our dark hardwood floors, the planks were a decent width, but were not very long. With the darker planks, it didn't bother me having shorter plank lengths. However, with white oak floors, in a light stain, shorter planks would have bothered me, even if they were wide. Because you see everything and notice these things more in lighter floors.
Key point: Pay attention to not only the width of the planks, but the lengths as well.
Choosing White Oak Floors – Stain Color
Stain color was a bit tricky, only because I saw so many that looked good online, or in the store, only to bring them home and find them to be just a bit off in terms of color. I thought I wanted a "natural" look with the wood, but in actuality, a natural color was way too light in our home, and reminded me of straw. I ended up going with a stain color that offers a bit more warmth, while still giving that light and bright look. It's just right for our home.
White Oak – Engineered or Solid
I have always been a fan of solid hardwoods, but this time around, we went with engineered. With wider planks, fluctuations in humidity levels, and price considerations, it was the best route. The key in going with an engineered hardwood, is the wear layer. The floors we chose, have a really thick wear layer, which makes all of the difference in how it holds up over time. We had solid hardwoods installed in our family room area (and stairs), and had originally thought about refinishing them. But with the beveled edges and some distressed details, we didn't think they would refinish the way we wanted, and would also have to install unfinished floors to be finished as well. In the end, there was a larger area where new floors would have to be installed, and we figured we would put in what we loved. We did not replace the stair treads though – I am going to refinish those myself. Which should be interesting, and a learning experience for all…
I will do a full blog post on our floors when everything is finished, but here is a sneak peek. Murphy approves. I couldn't be happier with how they turned out!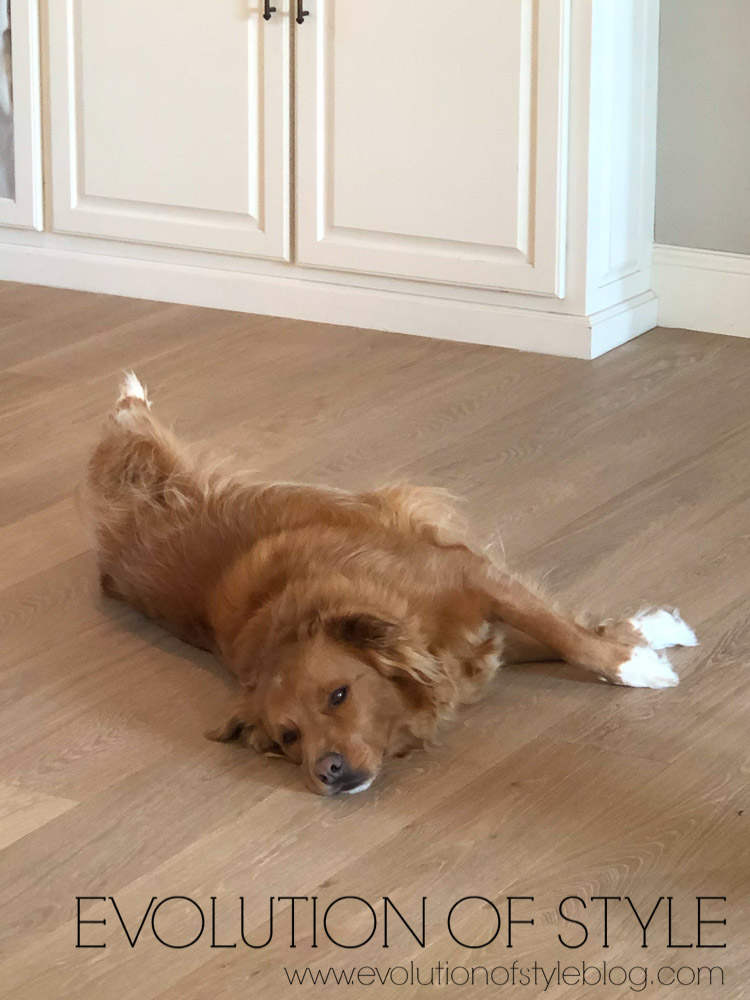 A peek at our laundry room tile and hardwood floors.
I hope that this helps you a bit if you're searching for white oak floors for your home. It seemed like it would be a relatively easy task to find what I wanted (since I knew what I wanted), but it was a lot more difficult. If you know what to ask, and what to look for, you should be able to narrow your search and find the right look for your home.
Jenny