Hello!
I'm gearing up for the Country Living Fair in Columbus again this year, after attending last year for the first time, and I'm really looking forward to it.  Last year's event was spectacular, and I have high expectations for this year's event as well.  I snapped up some great fall decor while I was there, and spotted a lot of fantastic vendors along the way as well.  One of my favorites was Cutlery Couture and their clever solutions for making your silverware shine.
They drew me right in with their booth displays.
I bought some for my own home, and love how they look when I am pulling together a holiday table.
I loved these fabric pumpkins that were on display, and couldn't resist picking up a couple for my own home.  Yes, I picked one of the plaid ones.
Their booth was so adorable, how is a girl to resist this on a gorgeous fall day?
Inspiration abounds in just browsing the booths, filled with stunning vignettes.
So many ideas on how to bring fall into your own home.  If anything, the Country Living Fair gets you in the mood for welcoming a new season.  It's also a great excuse to get a head start on your Christmas shopping.
Lots of furniture pieces to choose from as well –
If ever there was a sign that I could relate to, this is it.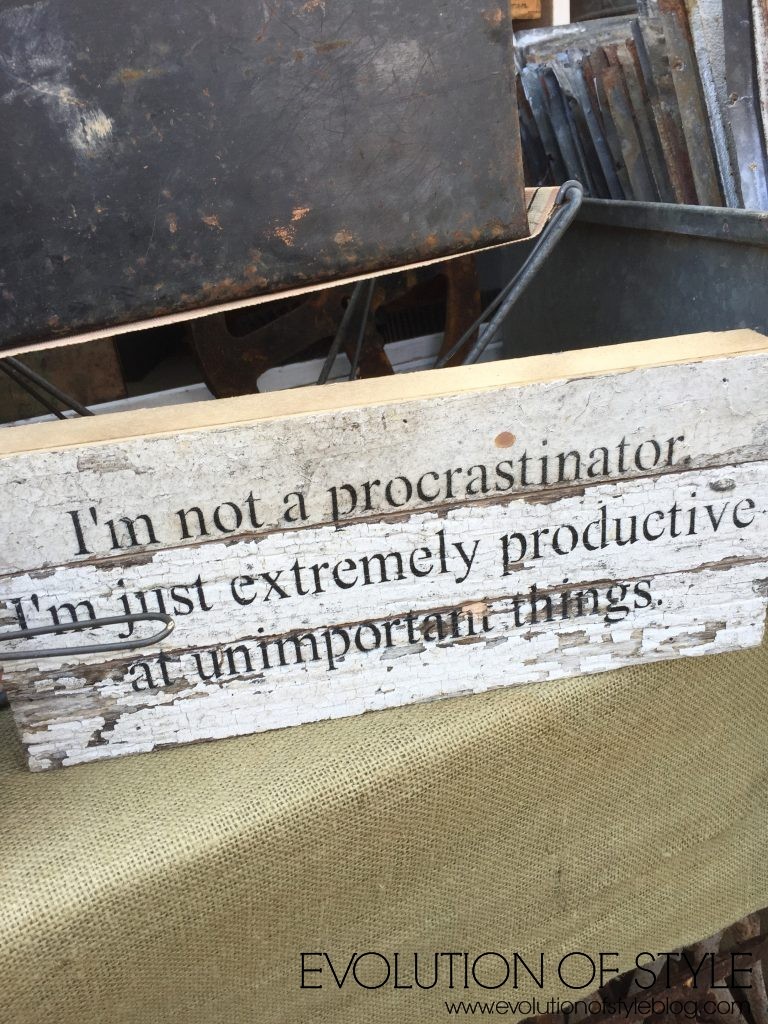 Here is the best part – I have two free early bird three day passes to the Columbus Country Living Fair to give away to YOU!  The fair runs from September 16th-18th, and with these early bird tickets, you can enter the gates at 8:30 vs. 10:00 for the regular tickets, so you can get a head start on all of the great goodies that they have!
So, in the interest of time, I'm making this giveaway a quick one, so I can get these tickets to you in time!  Good luck!
a Rafflecopter giveaway

Jenny