Hello!
I am exhausted and exhilarated after attending Haven for the first time. Oh my goodness, I can't even tell you how fantastic it was, and how it completely exceeded my expectations. These ladies knocked it out of the park. For real.
So, here are my top five reasons for attending Haven. If you haven't gone, you must go. If you've gone, you must go back.
1. Meeting Other Bloggers
I met so many great bloggers at Haven. Ones that I have followed (and idolized) for years, and new ones that I am just now discovering and following. The greatest part about congregating with other bloggers is that they get it. When I was talking to other bloggers, I was thinking, "these are my people." Having a pool of people gathered together who share the same struggles and triumphs that you do, is another learning experience altogether. I learned as much from the conversations with other bloggers as I did from the sessions I attended.
Did I totally geek out when I met "celebrity bloggers"? Yes. Completely. But, it was fun to share similar experiences with other bloggers who did the exact. same. thing. And, when I met some of these big time bloggers, I have to tell you, I love them even more than I did already. Such sweet, genuine people. Their blogs are a true reflection of who they really are.
2. Making Connections with Brands
There were so many great vendors at Haven, I wish I would have spent more time looking and talking with them. Being a blogger can be isolating, and you just can't make these same sorts of connections at home like you do in person. Not to mention, it's often difficult to find the "right" person to connect with when you're looking to forge a partnership. Haven sets the stage for those connections to be made. Not to mention the fact that I discovered some fantastic new products.
I also got to go out to dinner with the Everything But the House team. What a fun group! Such a neat company filled with passionate people. Again, it makes me even more excited to work with them moving forward.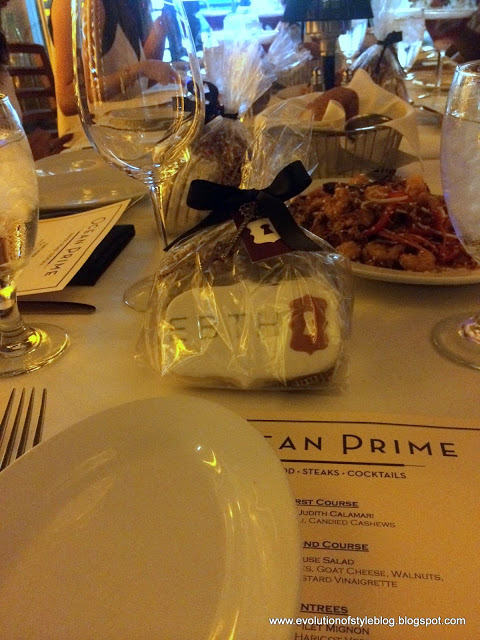 3. Learning
The sessions that were offered at Haven blew my mind. Literally – I can't tell you how many "ah-a" moments I had during these sessions. I have a notebook full of notes that I'm trying to wrap my mind around and prioritize for action. It was one of the main reasons that I attended Haven, and I got everything I had hoped for and much, much more.
4. Great Speakers
In addition to the speakers at the learning sessions, the Haven team brought in some awesome people to open and close the conference. So inspiring, funny, and just plain real.
Jon Acuff – so funny, inspiring and on point!
Mandi, from Vintage Revivals, was the closing speaker. She was amazing. So very honest and authentic, and her message really hit home with me. I don't think there were many dry eyes in the audience listening to her speak.
Mandi from Vintage Revivals
She's exactly what her presentation depicts here – so authentic and sweet. She really opens up and bares her heart and soul.
Me and Jon Acuff
Can you tell I'm running on practically no sleep here?
Me and Mandi – sorry for the grainy iPhone photo, friends.
5. The Swag
I was not prepared for the tremendous amount of swag that we would receive at Haven. Holy cow. Some people packed a suitcase inside of their suitcase, just for the swag. I managed to cram all of my swag into my suitcase by some stroke of luck. I was holding my breath when I weighed my suitcase as I checked in at the airport – 49.5 pounds. Whew!
It was so great meeting and mingling with so many fun people, and filling my head full of things to do to grow my blog. Thank you Haven Team!