I gave you a sneak peek at my latest painting project yesterday, and after thinking about it some more, I should have seen this indigo transformation coming! I mean, the the writing was on the wall…
Some of these things you've seen, some are in the works. But one thing is constant – that hint of indigo blue…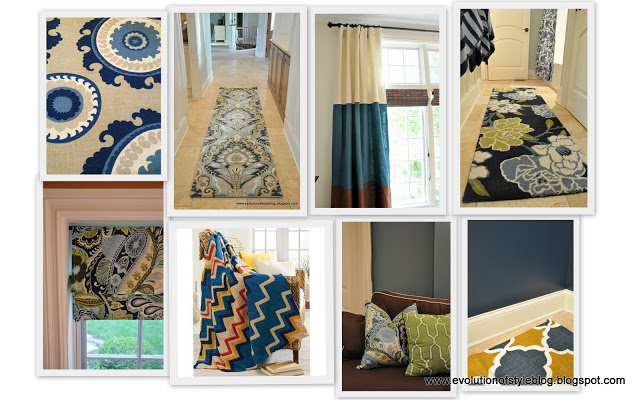 This space is coming together, and I'm so excited to have it finished so I can share it with you. I had a delay last night since I was freezing my butt off and stuffing my face with candy taking the kids trick or treating. Perhaps I should have used that sugar high to my advantage and knocked the project out altogether.
But would you just look at how perfect this rug is in here? And I bought this a couple months ago! Destiny, I tell you.
In other very exciting news, my hardwood floors were delivered yesterday so they have time to "acclimate" before they begin the installation next week. It feels like Christmas, I'm so excited!
And being the dork that I am, I had to lay some of the planks on the floor to get a preview of what's to come…
Awww, yeah. LOVE them.
Hope you have a great day and a Happy Halloween!