Happy Valentine's Day!
I'm sending in some fun Valentine's Day goodies with my daughter, and had more fun making them than I care to admit. These cute owl Valentines were a fun mother-daughter project, especially since she has a great appreciation for creativity. 🙂
Aren't they cute?
We have a whole army of them to send in to her class.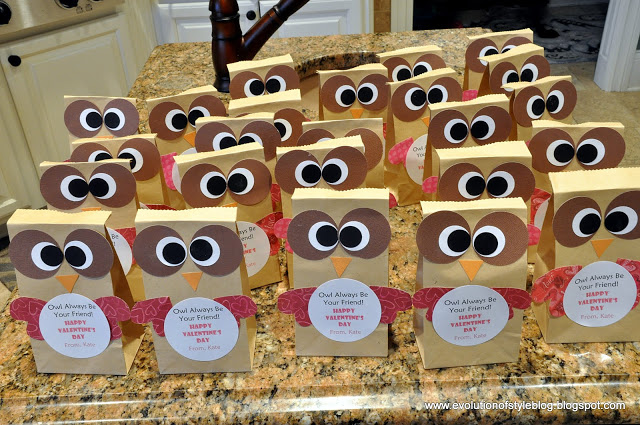 They're really simple too – a brown paper bag (filled with goodies), and the eyes are simply construction paper circles made with a couple of different sizes of large circle hole punch like this one. The little owl "arms" are hearts that I cut out by hand, and the nose is a simple triangle cut by hand as well. The center stickers were labels that I customized to say "Owl Always Be Your Friend! Happy Valentine's Day". Easy and super cute!
Do you like to get creative with Valentine's Day?