I'm super excited to share this last tour with you, because it's like nothing I've ever seen in all my years of touring Homearama. I'll just put it out there – it has a tunnel. An underground tunnel. Yes, that's right. And this house is a 2-for-1 deal – you get two homes for the price of one. Well, sort of. You see, there are two homes on this property. A main house, and a second home that is intended as home for the in-laws, with a main house for son/daughter and their family to live in – completely separate, but connected with the tunnel. So, I'll break this down into two separate tours.
In case you're just catching up, here are links the the tours so far:
2018 Homearama: Day One
2018 Homearama: Day Two
2018 Homearama: Day Three
2018 Homearama: Day Four
2018 Homearama: Day Five
2018 Homearama: Day Six
2018 Homearama: Day Seven
So, let's get started with the main house – Heritage A.
Heritage A
Square footage: 6,475 sq. ft.
Price: Undisclosed
Builder: High Pointe Custom Homes
Website: www.buildwithhighpointe.com
I know, right? It's crazy.
Gorgeous exteriors on both sides.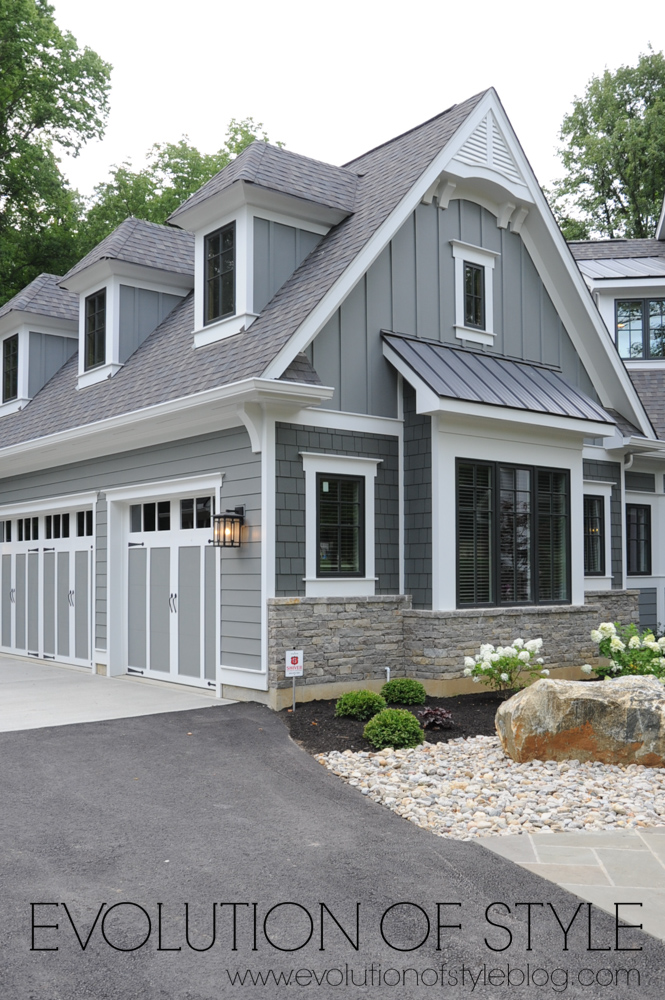 Like I said, beams were popular this year – but I don't get tired of them.
An indigo powder room.
A bright kitchen with exposed brick and a gorgeous butcher block island.
The kitchen really is the heart of this home – a hub to many different areas around it.
Dining room –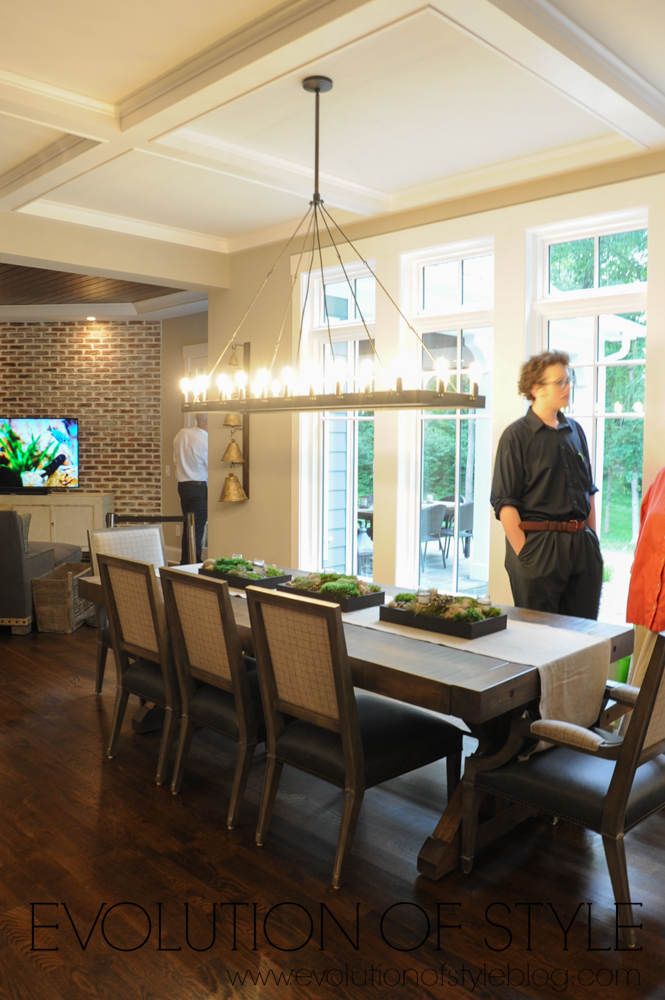 Sitting/tv area –
And then a great little study room off of the sitting area (with barn doors to close it off).
Upstairs, we find bedrooms –
Notice underneath the bed, there's a little cubby area that I think connects to the other bedroom
I somehow didn't get a picture of the girl's room that's connected with this bathroom, but it's a cute little bathroom, isn't it?
A grand looking master bedroom with a beautiful view to the outside.
A peek inside the master bathroom. Not sure why this is the only shot I got – I must have been excited about seeing the tunnel.
And now we head to the basement – a media area…
And there it is – see the doorway on the left? The tunnel!
Have you ever seen anything like this?
Not only does it connect the two homes together, but it also serves as an entertaining space (and a tornado shelter, a bunker in case of zombie apocalypse, etc…). It's really a multi-functional space when you think about it. And how cool that you could send the kids to grandma's house without even having to go outside!
Which brings me to the second house on this tour – the Heritage B.
Heritage B
Square footage: 2,700 sq. ft.
This is the basement area as you come through the other side of the tunnel.
On the main level, you have a gorgeous great room with an open concept living space.
A bright and spacious kitchen.

It even has a wet bar area.
A bright master bedroom.
And an ample master bathroom.

There is a guest bedroom as well, but I didn't get a photo of it.