Hello!
I've shared lots of before and after photos on this blog over the years, and after going to a graduation party for the son of a friend (whose kitchen cabinets I painted, and I also helped with paint colors/furnishings/etc…), and seeing how much it's changed over the years, I thought it would be fun to look at some photos of spaces "after the after" – if that makes sense.  Just a fun way to see how a room has continued to evolve and change.
Remember this Revere Pewter kitchen?  Here is the before:
And some of the "afters' that I shared.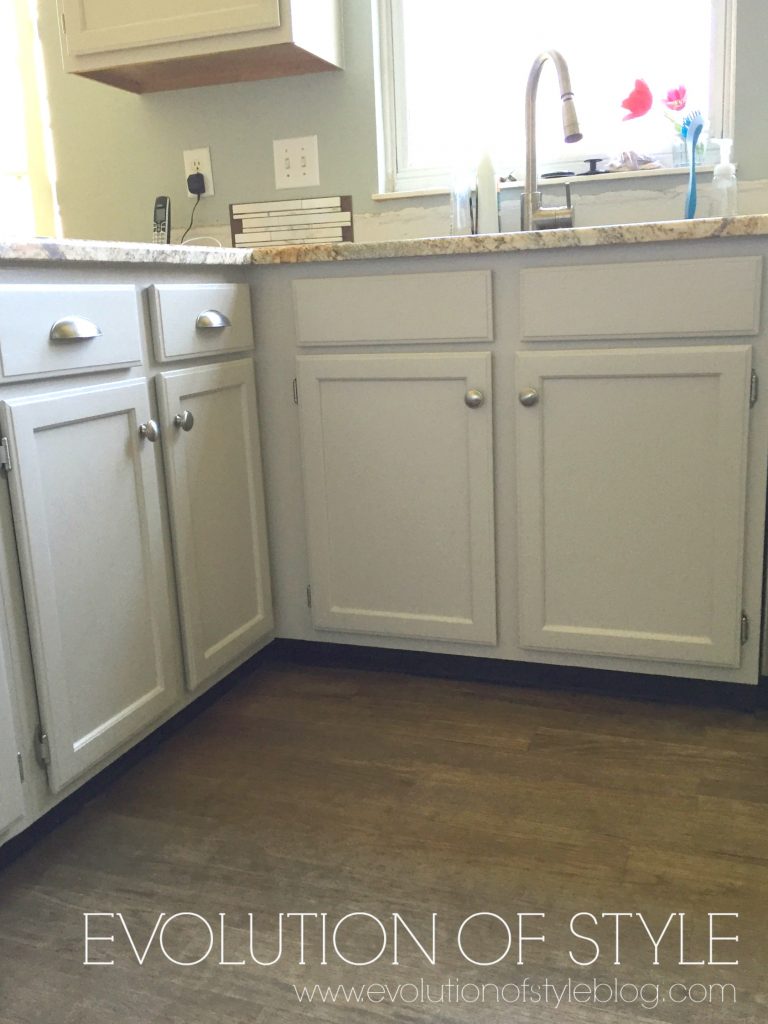 The homeowner was nice enough to send some photos of their kitchen now that it's complete – backsplash installed and everything.
I love it!
I've said this before, but I'm going to say it again.  While I love white kitchen makeovers, it's really fun to do a kitchen that is different from the "norm".  I think this kitchen is so stunning, and love how it came together.
I'm currently working on another "non-traditional" painted kitchen.  We're going with a color that was matched to General Finishes – Driftwood, and they're adding quartz countertops that are white and gray.  It's going to be gorgeous!
Have a great day!
Jenny