Our new house is very open (which I love), but that openness also brings its own complexities when it comes to redecorating. Painting, in this particular circumstance. See below and you'll understand my dilemma. Normally, I'm not afraid to paint a room, since the worst that can happen is that you hate it and repaint, right? But given the ceiling height and angles I'm dealing with here, this isn't a decision I'm taking lightly.
Great windows and I love the ceiling, but it is a painting nightmare
Again, see how the rooms flow together?
Another picture of the daunting ceiling
My dining room before we moved in –
wallpapered to flow with the other colors in the house
I can live with the colors we have at the moment, but the goal is to paint once we figure out the color palette we want. This whole house had a color palette when it was built, and it's hard to just "undo" all of that without a great deal of thought.
So, I've been looking at inspiration rooms and the colors used, and came upon this cool little tool – the
Color Palette Generator
. Basically, you can upload a picture or even link to a photo online, and it will generate a color palette for you! So, as an example, here is a gorgeous room that I love by
Amoroso Design
: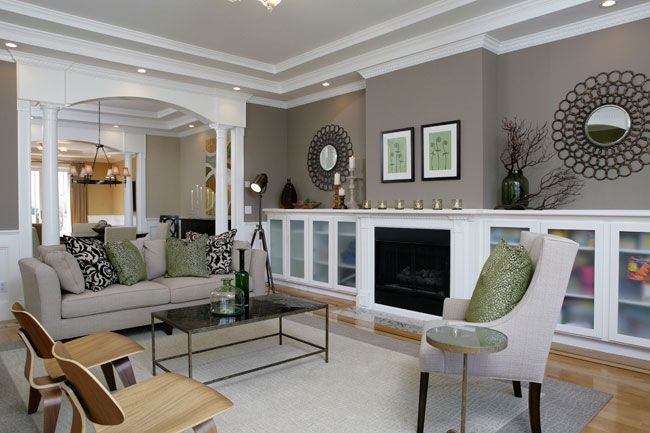 So, I simply link to the photo, and presto – a color palette!
How cool is this? Here is another room that I like, put into the Magical Color Palette…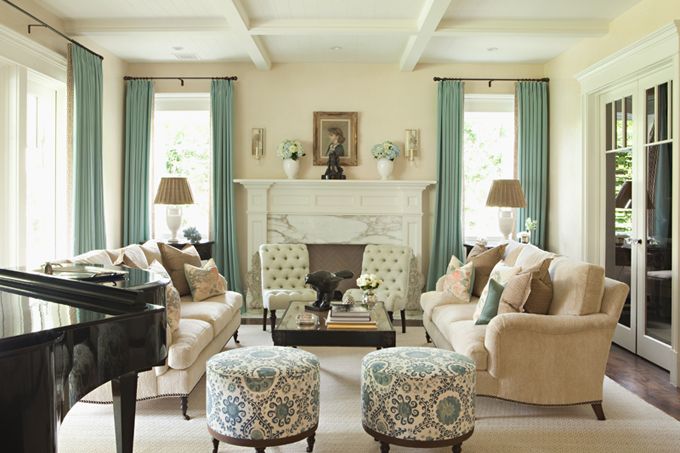 And the coinciding color palette…
Fair warning, this tool is addictive! Especially if you're in the market for new colors for your home. I'll keep you posted on the developments around here…
Jenny